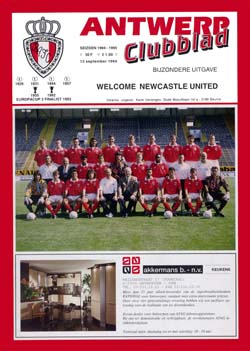 The Magpies head to Spain on Thursday for a four-day training camp and an unorthodox friendly match against Belgian outfit Royal Antwerp - during which United will play three 45-minute 'thirds' - on the back of an uplifting 3-0 victory over Southampton.
Newcastle do not play again until March 31, when they host Huddersfield Town in another relegation clash, with this Friday's trip to Wembley postponed due to Tottenham Hotspur's involvement in the FA Cup quarter-finals.
This Antwerp match is a one-off, and according to the record books, the first time in Newcastle's history they will play a game with three thirds.
Newcastle have played the Belgian side in European competition before and who can forget Rob Lee's fabulous hat-trick in Antwerp?
United won 5-0!