This one was always going to happen at some point, wasn't it?
Yep, Newcastle United, having already been linked with Donny van de Beek, James Rodriguez, Kalidou Koulibaly and virtually every other big name who could be on the move this summer, have been backed to move for Gareth Bale.
They are, of course, on the cusp of a Saudi-backed takeover that would see them become Manchester City 2.0. Despite the financial implications of the coronavirus shutdown, they are set to go nuts as and when the Premier League green-light Mohamed bin Salman's widely criticised investment.
This one, however, feels a little convenient. It's unclear where the rumour actually originates from - Spanish outlet Marca source 'the English press', while the UK outlets you'd expect to be peddling this all source Marca - but the one consistency throughout is that the club's new owners have made Bale a 'priority' signing.
Once the purchase of Newcastle by Crown Price Mohammed bin Salman is official, their priorities will be Gareth Bale and Pochettino who is a fan of the Welshman. Newcastle will have a €300M budget to spend this summer. Real Madrid want €20M for Bale. [marca] pic.twitter.com/DTEx01b6ZE

— SB (@Realmadridplace) May 10, 2020
Marca reckon that Tottenham's first refusal clause in the event of another English club making a bid expired in the summer, which is suggested to have boosted the Magpies' hopes of landing him. They also believe that the arrival of Mauricio Pochettino could convince Bale to make the switch, and source some quotes from the ex-Spurs boss in 2018 in which he vaguely praised the Real Madrid star as circumstantial evidence of that.
"If we have the first say on his future, why not?" Pochettino said. "He's a great player - a player that would improve our squad and the profile that we're looking for."
Truly conclusive stuff, from the man who isn't even in place as their new manager yet.
The report also notes that Bale would cost 'no more' than €20m, and that Newcastle would be able to match his current €17m-a-year salary were he to head to Tyneside.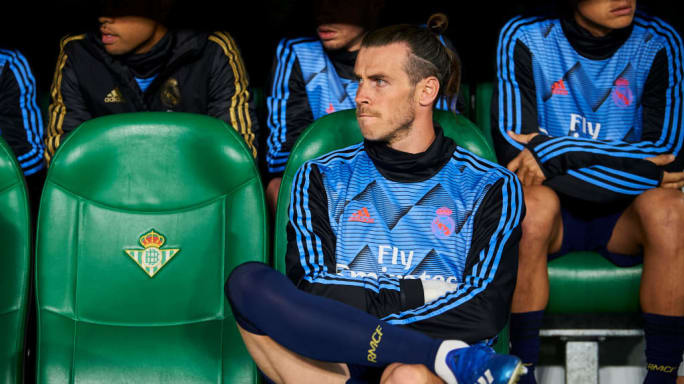 One of two things is true here. On one hand, the report could be as flimsy as it looks at face value, and there is no concrete interest from Newcastle in Bale at this stage.
On the other, they really are giving thought to a move for Bale, and as such lack any meaningful transfer strategy or actual long-term planning.
Either way, get the popcorn out.
---
For more from Robbie Copeland, follow him on Twitter!
Source :
90min